Every professional step we take proceeds from the need to see above the current rules and standards
«The modern world is changing rapidly. Yesterday we didn't know the word "marketing", today it's used by regular consumers. It's they who estimate a product by its "interesting marketing" and inspire us to develop»
We are a modern company monitoring trends in life and marketing every day

We aim to catch changing reality to provide you the best business solutions

We believe that deep understanding of psychology, social and market processes gives birth to fresh ideas that are able to change life
We analyze markets and communicate with consumers in order to solve your business tasks
Fresh Idea conducts qualitative marketing research.
«People are the most amazing part of our job. No matter how often you revisit a category, no matter how many similar questions you ask, you'll always find something new because the way people refract the world around them is always unique»
We offer:
Strategic research
To create and develop brand positioning
To find new ideas for products and services
To discover new ways for promotion
We conduct:
Deep category exploration / market segmentation
Consumer typology
Semiotic research
Brand audit
Qualitative trends exploration
Concepts testing and development
Tactic research
To reveal strategy potential on a tactic level
We test and develop:
Websites
Titles, icons
Packaging
Promotional activities
Advertisement
Concepts etc.
Thematic seminars
To create common understanding as a basis for interactive and efficient activities
We conduct:
Deep dive to consumers' world
Values & positioning crystallization
Development of the tactic steps on the market
We operate throughout Russia and the CIS
Marina Klimashevich
Research Director
2014 - P.T.: Fresh Idea Modern Market Research
2004 - 2014: Synovate, MASMI, Atelier MR
HSE National Research University, Master in Sociology
Languages: Russian, English
E-mail: klimashevichm@freshidea.pro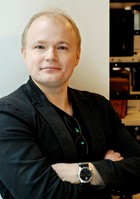 Ilya Permonov
Project Director
2014 - P.T.: Fresh Idea Modern Market Research
2008 - P.T.: GC Nanosphere, CIO
Moscow State University of Geodesy and Cartography, Master in Applied Astronautics
Languages: Russian, English
E-mail: office@freshidea.pro
Natalia Rukina
Senior Project Manager
2016 - P.T.: Fresh Idea Modern Market Research
2010 - 2016: MASMI, project leader
Lomonosov Moscow State University, Sociologist
Languages: Russian, English
E-mail: rukinan@freshidea.pro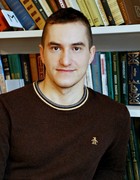 Nikolaya Titov
Senior Project Manager
2014 - P.T.: Fresh Idea Modern Market Research
2004 - 2014: Knight Frank, Industry Analyst; Selfemployed
National Research Nuclear University MEPhI, Economist; GITIS, Actor
Languages: Russian, English
E-mail: titovn@freshidea.pro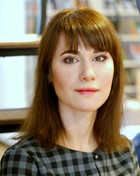 Julia Pristaychuk
Senior Project Manager
2014 - P.T.: Fresh Idea Modern Market Research
2004 - 2014: Knight Frank, Industry Analyst
University of Russian Academy of Education, Linguist
Languages: Russian, English
E-mail: pristaychukj@freshidea.pro
Zemskova Nataliya
Assistant
2016 - P.T.: Fresh Idea Modern Market Research
2004 - 2016: ORSK-TV, advertising specialist; Vig Trans, sales manager
Orenburg State University, physicist and mathematician
Languages: Russian, English
E-mail: zemskovan@freshidea.pro